PRACTICE AREAS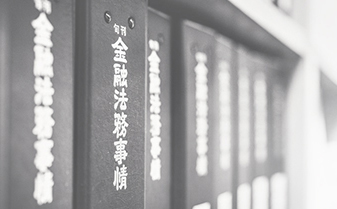 CORPORATE

We have been supporting our clients' day-to-day legal issues and maintaining integrity in Japan through legal outsourcing, contract drafting, contract review, business structure review, providing support for shareholder meetings, and compliance with Japanese regulations.

LABOR AND
EMPLOYMENT LAW

We have abundant experience in assisting our clients on a wide range of labor-related matters, from routine labor-related issues such as compliance with employment regulations and collective bargaining, to labor litigation and other proceedings and procedures before Labor Relations Commissions.
LITIGATION AND OTHER DISPUTE RESOLUTION

We have represented company clients in a wide variety of disputes, including labor disputes, securities litigation, system development disputes, construction disputes, corporate control disputes, general commercial litigation, civil litigation, and administrative litigation. We have in-depth knowledge and expertise regarding the Japanese court system.
INTERNATIONAL PRACTICE

We have long experience in supporting international transactions, including drafting English/Japanese contracts and assisting clients' international finance. We also have experience assisting in overseas M&A, North American practice, Spain and EU practice, Panama and Latin American practice, and Asian practice (Singapore, Hong Kong, Shanghai, Philippines, Vietnam, Bangladesh, etc.).

STARTUP SUPPORT

We provide legal support for startups in a variety of situations, including new business structuring and strategy planning, web service start-up support (drafting terms and conditions and privacy policies), drafting contracts and other documents, capital policy strategies, IPO support, exits through M&A, and launching legal departments.
IP, COMPETITION LAW, AND DATA PROTECTION

We have a broad track record of assisting our clients in protecting their core competencies, including intellectual property and trade secrets, and assisting clients in data trading, countering unfair competition, antitrust issues, and responding to the needs of data protection.
CORPORATE GOVERNANCE

We have advised many clients on designing corporate governance matters, designing internal reporting systems, resolving scandals involving officers and employees, and crisis management.

CORPORATE RESTRUCTURING AND BUSINESS SUCCESSION

We have acted as counsel on both the purchaser's side and seller's side in various M&A transactions (share transfer, business transfer, merger, company split, etc.), and organizational restructuring. We also have in-depth experience in business succession of family businesses and inheritance law issues.